Hamburg and Saint Petersburg are twinned towns, but family members do not always look alike – especially in terms of public transportation. Our FINK authors visited Saint Petersburg and discovered unique professions in both cities.
The morning hours are rush hours for the ferries in the port of Hamburg. Many people use them to get to the other side of the Elbe, they are common vehicle on their way to work. Especially in the summer months, many tourists take the ferries as well. Around nine million passengers use the HADAG ferries within one year. Alexander Krämer is one of the 76 skippers who operate on the seven lines in the port of Hamburg.
"I always wanted to become a captain"
Alexander Krämer, 33 years old, has been working as a ferryboat skipper for HADAG for over four years. He did his apprenticeship there and is now a trained skipper since two and a half years.
"I am a ferryboat skipper in the port of Hamburg. The ferries are part of the public transport system. My work tasks include driving the ferry and counting the passengers. Before this, I worked in the timber industry as a state-certified timber technician, but actually I always wanted to become a captain.
As skippers on the ferry we are responsible for everything on the boat. Besides me there is no other crew member on board. We can take a maximum of 250 people with us. Theoretically, the ships can carry up to 800 people but this is not allowed by law.
The issue of safety plays a particularly important role: In an emergency I would not be able to evacuate that many people on my own. On some ferries, we can take 380 people with us but in order to do so, we must have a three-man-crew. Then we are no longer a port vehicle but an inland waterway vessel.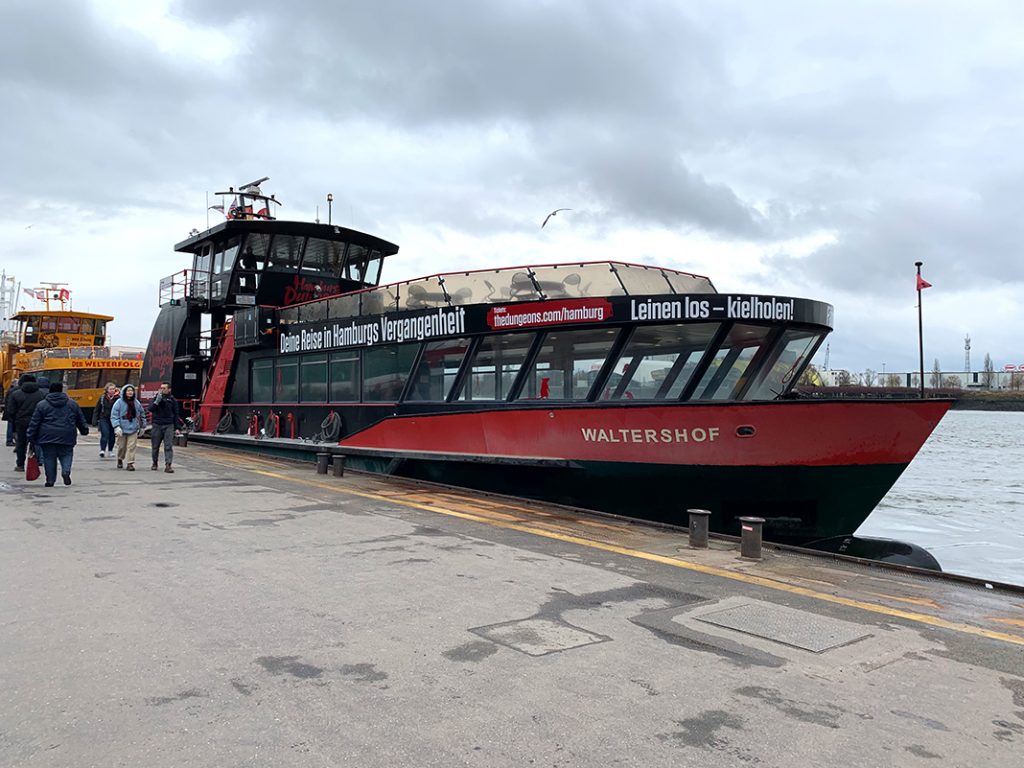 Seven lines, twenty piers and nine million passengers
I work in shifts. The early shift starts at 4:15 am. The first thing I do is to look at which ship I am working on that day, then I get my ship ready. That means, that I have to check the engine, to finish up in the wheelhouse an to turn on the engine.
The other skippppers and I always take different lines. I often take the line 62 to Finkenwerder, but it varies from shift plan to shift plan. I drive the route back and forth five times a day. The routes to the stage theatres on the southern side of the Elbe are also part of our working routes.
Driving in all seasons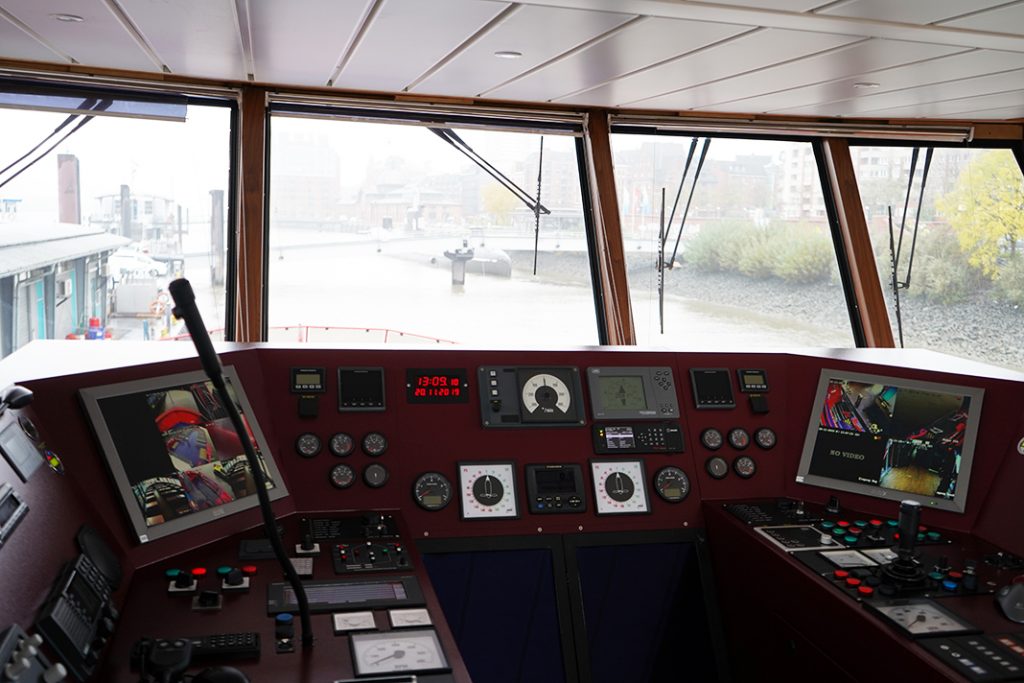 Many lines run every ten minutes in summer. This is of course mainly due to the many tourists. Apart from that we have a rush hour in the morning when people go to work. Ferry trips are included in the normal public transport ticket. You do not have to pay more to go by ferry.
We drive the ferries every day of the year even if there ist thick fog or ice ion the river. There are just very few exceptions. To stop driving the ice has to be really thick and that's rare.
How to become a ferry skipper

The training as a skipper lasts three years. After that you are qualified to get a port licence – this is issued by the Hamburg Port Authority (HPA) – and may sail in the port of Hamburg. In seafaring, you first have to gain experience before you are allowed to take out further patents. After sailing for two years, I obtained the inland navigation licence A. With that I can drive the whole Elbe up to Cuxhaven.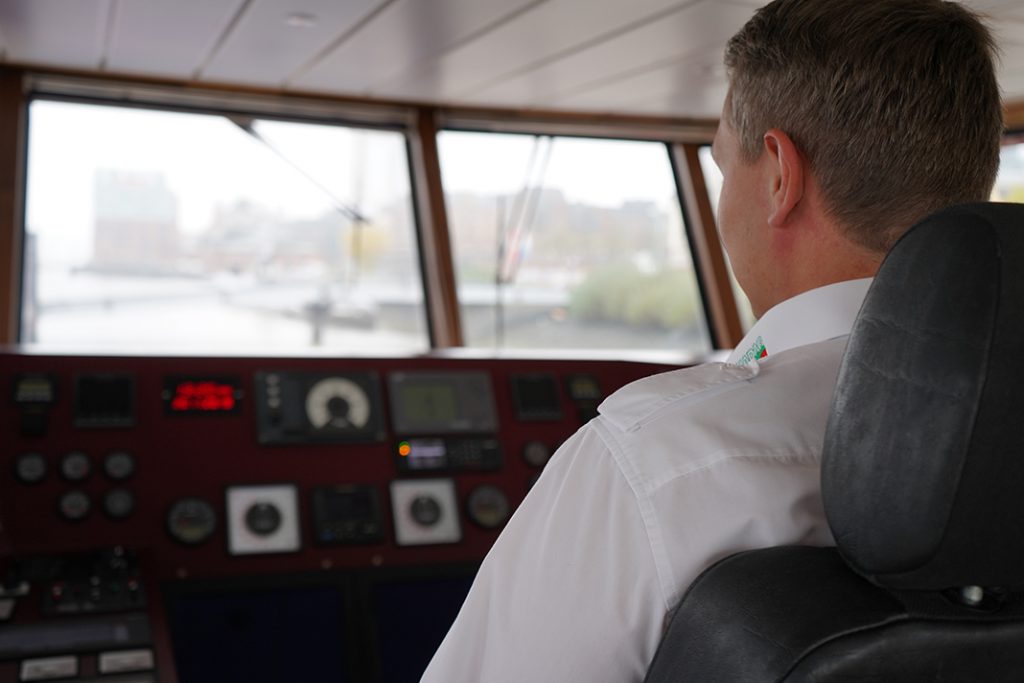 With this harbour patent I can also drive a sport boat in my private time. If you work as a skipper, you should also have a private interest in topics concerning shipping and water. I definitely have that interest. Same thing with flying: Pilots who don't like aviation are probably rare."